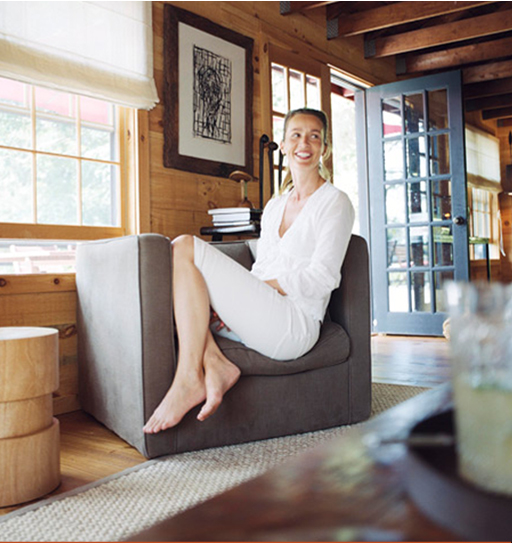 Belgian born designer Sandrine Champalimaud continues a long family heritage in design and textiles: her great grandfather was an accomplished artist, her grandfather was a trader in rough cotton, and her father was a textile designer.
She began her career in fashion, living in Paris & New York. Then moved to London in 2000 to complete a degree in Modern and Contemporary Art at Christie's. Followed by a degree from Inchbald School of Design in London in 2002.
After several years working as an interior designer, Sandrine launched her line of bed linens, which originated from a desire to create a contemporary line of luxury-embroidered bed linens.
Sandrine's collection of bed linens is made from the finest Egyptian cotton satin, woven in Italy, and embroidered in England, and available in a wide range of different designs.
Every item is custom-ordered and can be adapted to any colour scheme & size. Each set is made with enormous care, a huge attention to detail & a passion for quality. And various designs can be mixed together to create more originality.
Her collection is available by appointment only, and lead-time is between 6- 8 weeks.
In addition to her own line of bed linens, Sandrine has also been commissioned to design bespoke bed linens for the Hotel Bel-Air in Los Angeles, as well as the Dorchester Hotel in London.